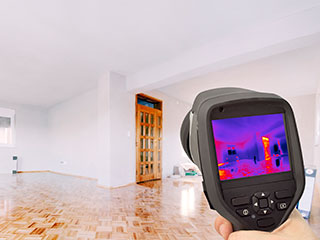 Dirt, dust, and debris can build up in your property's ventilation system. So can mold growths. This can have a significant impact on the quality of your indoor atmosphere, not to mention driving up energy costs. The air in your Carlsbad home, office, or other commercial properties could be contaminated with dirt, dust, and even mold spores from the air ducts. Besides compromising the air quality in your property, blocked air ducts can also make it more difficult for air to circulate, driving up heating and cooling costs. Clearing these blockages and cleaning your vents can make your home much healthier and more comfortable to live in.
Indoor Air Quality Problems
The air that passes through your property will be breathed in over and over again. Although the human body can handle a certain amount of particles in the air, concentrated and repeated exposure to dust, dirt and other airborne contaminants can have a negative effect on your health. Many of these problems can be found within the air ducts, where buildups of debris can often occur. Dirty air ducts in your Carlsbad residence or in a business space create a stuffy feeling. Beyond that, dirt in the air ducts leads to airborne contaminants that can exacerbate respiratory issues.
The Costs Of Blocked Vents and Air Ducts
Besides negative health effects, dirty air ducts can also end up raising your energy bill. If air can't circulate freely through your property, it will be harder to heat and cool each room. Systems that push warm or cold air throughout the property will have to work harder, and because the air travels slower it will also become closer to the building's ambient temperature. Higher energy usage means higher bills, and with climate control being one of the biggest energy overheads you could end up spending a lot more. You can find you're spending more money trying to heat or cool your Carlsbad spot just because of air duct blockages or accumulations of dirt.
Cleaning Air Duct Blockages in Carlsbad
It's not always obvious whether your ducts need to be cleared or not. In most cases, you'll only be able to see the first few feet of each duct before it disappears into the wall, and debris often builds up out of sight. This makes it hard to visually identify whether you have mold and debris building up or not. It's important to get rid of dirty air duct blockages so that airflow gets restored. Besides vacuuming out debris and airborne contaminants, clearing out the air ducts helps the energy efficiency of the property. Your HVAC system can work more efficiently, and thus will require less energy, and therefore less money, to run.
Get Dirty Air Ducts Cleaned Each Year
Save yourself a lot of future costs, along with some sneezing and coughing issues (or worse). The air ducts let the HVAC system distribute hot and cool air throughout your home/business. So make sure you only breathe fresh and clean air by having the ductwork system cleaned regularly. Our team will clean and clear your property's air ducts, giving you all the benefits of safe and efficient air circulation. For professional technicians that get the job done right, get in touch with Air Duct Cleaning Carlsbad today.