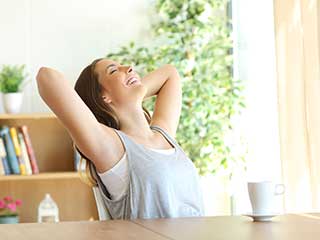 The human body is a fragile machine that runs on a few key ingredients, including fresh air (which just might be the most important one). When our supply of fresh air gets cut off everybody knows what happens, but when its quality reduces, a whole lot of problems can pop up.
Ramifications of Breathing Poor Quality Air
Say you work in an office building with a few stories of subterranean basements. Say you spend quite a few hours a day there. Say your office space is not properly ventilated. Say someone is smoking in the area, or mold grows somewhere, or the contractor used what is today known as hazardous building materials such as asbestos – guess how you would feel?
For the first few days or weeks you will probably feel no difference. But then, headaches will start badgering you, nausea will come and go and maybe even more serious respiratory problems will develop – all because you are breathing low quality air.
Let the Best Test
When you suspect the air you breathe could be cleaner and fresher it is time to call for professional indoor air quality testing. When Air Duct Cleaning Carlsbad's experts show up, they come fully equipped with the best and latest testing gear. They will move from room to room, chamber to chamber, space to space and carefully check for issues. Once they conclude the test, you will receive a detailed report regarding the problems that were found, if there were any, where they were found, what could have brought them about and what the best and most recommended ways to treat them are.
Now, it is time to take care of business.
At Your Service
If you find you can relate to one of the abovementioned problems or if you are suffering from problems that have not been mentioned in this article but are probably related to the quality of the air you breathe whether at home or at the office, do not hesitate, it is your health on the line, contact us right now.