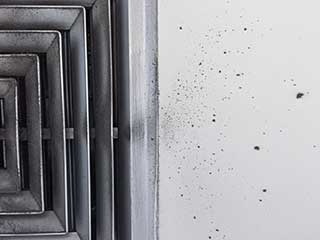 How To Know It Needs Cleaning!
You may not have a clue how to tell whether your dryer's vent needs cleaning, but don't worry! We have some suggestions. Pay attention to how long it takes for your clothes to dry, or whether extending the cycle is necessary. If it's taking longer than it used to, this is a good sign that your vent is dirty. Along with this, you may also notice your energy bill rising due to the extended run times. Most importantly, be alert for any burning smells, and if you notice this, immediately turn off your dryer and wait to use it again until the vent is tended to.
Why Is It Important?
While there are undoubtedly many projects that your home needs, don't let this one fall by the wayside! It could cost you in energy, if not worse. Thanks to it being far more difficult for the air to get through the clogged vent and on to dry your clothes, it takes longer for them to dry, hence the aforementioned lengthier run times and wasted energy because of it. This can also damage your clothing over time from being stuck in the cycle longer. The biggest concern, however, is that the lint can begin to burn and spark a fire because of the high temperatures. That's why it's best to have it cleared out so you don't need to worry!
We'll Take Care Of It!
Our technicians' expertise means that no matter what brand you have, we can have it taken care of in no time and be out of your hair! However, this speedy service will never mean a shoddy job, as we use the best equipment around to ensure that your vent is crystal clean and like new again. We'll safely dispose of the lint and otherwise as well to avoid a mess, as well as keep the air of your home clear.
Why Wait Any Longer?
Make sure your home is safe as well as energy efficient and call Air Duct Cleaning Carlsbad today!
But wait, there's more!
Fire Place & Chimney Cleaning