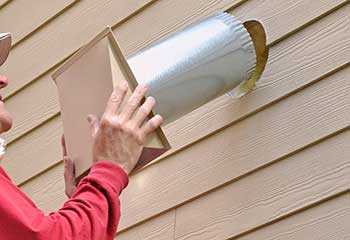 Dryer Vent Cleaning
Customer Issue: Mr. Graham had grown frustrated with how much longer it took for his clothes to dry in the dryer than before.
Our Solution: Once Mr. Graham's dryer had been disconnected and moved, we began to use a brush to knock loose all of the lint and dust that had built up in the vent over time. This is what had been causing the slow dry times, as the air struggled to get through the blockages. Our team sucked up all of the materials to fully clear the vent.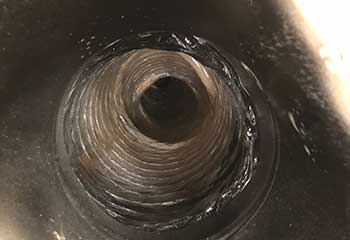 Air Duct Repair
Customer Issue: The customer had an old property in need of renovations, and its air duct system was in a sorry state.
Our Solution: Our examination went from the outdoor HVAC unit to each indoor duct, opening the covers as needed to check for damage. Pressure-testing the system revealed two minor leaks which were patched with rubber sealant and allowed to harden before repeat tests.
Adley Browning
- Oceanside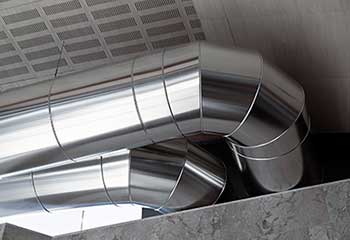 Vent Replacement
Customer Issue: The customer's printing and computer repair shop was having ventilation issues and needed some maintenance.
Our Solution: Two of the customer's air vents were clogged or corroded. Fortunately, neither were too far gone to be unscrewed conventionally, though one of them was tricky. Once they were out and the apertures behind them cleaned and scoured, our pre-fitted replacements went into their new homes.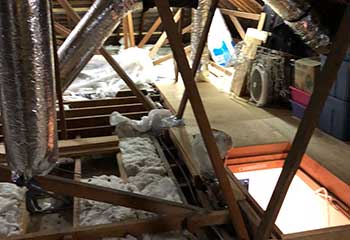 Attic Decontamination
Customer Issue: Mr. Booth smelled strange odors throughout his home and wanted his attic decontaminated.
Our Solution: Our team arrived on the scheduled appointment day and removed all boxes, furniture and any other items from the attic. We then cleaned all the walls, beams, columns, baseboards, windows and frames, and then sprayed all areas with disinfectant, replacing several pieces of contaminated insulation.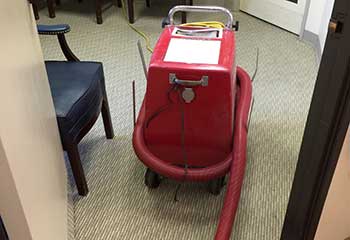 Kitchen Exhaust Hood Cleaning
Customer Issue: Kitchen exhaust hood was getting really dirty.
Our Solution: Our technicians used high-pressure equipment and steam cleaned all of the relevant components, including the fan and the hood itself. All grease and dirt was thoroughly removed, leaving the kitchen tidy and free of fire hazards.
Sidney Alvarez
- Encinitas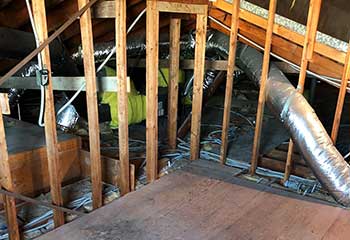 Air Duct Repair
Customer Issue: Leaky air ducts.
Our Solution: We found a tear in the ductwork which was causing cool air to escape, forcing the HVAC unit to compensate by working a lot harder to reach and maintain the desired indoor air temperature. We repaired the rip and made sure no more air could escape.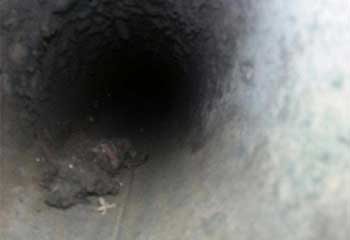 Air Duct Sanitizing
Customer Issue: Mold had grown inside the air ducts, mostly away from the registers.
Our Solution: After removing the accumulations inside the air ducts, we treated the surfaces with a safe yet powerful antifungal sanitizing agent to eliminate the mold. For long-term prevention, we set up a UV cleanser designed to destroy pores with ultraviolet light instead of chemicals.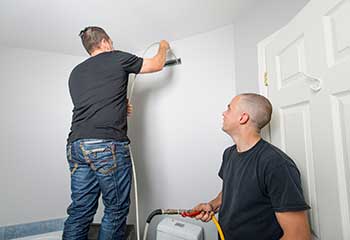 Vent Cleaning
Customer Issue: The vent was almost completely blocked.
Our Solution: The removal of the debris inside the vent was challenging because of the volume of debris, and the vent's many twists and turns. Using our professional equipment, we were able to successfully complete this job.
Taylor Barnes
- Oceanside
Air Duct Cleaning
Customer Issue: Mary wanted full air duct cleaning due to pollen allergies.
Our Solution: Their system of air ducts was quite large, so we accessed it from several points to ensure the removal of dust and pollen from every corner. To ensure perfect results, we replaced the air filter with one capable of capturing tiny particles, like pollen.