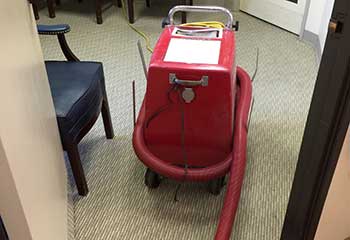 Kitchen Exhaust Hood Cleaning
Customer Issue: Kitchen exhaust hood was getting really dirty.
Our Solution: Our technicians used high-pressure equipment and steam cleaned all of the relevant components, including the fan and the hood itself. All grease and dirt was thoroughly removed, leaving the kitchen tidy and free of fire hazards.
Sidney Alvarez
- Encinitas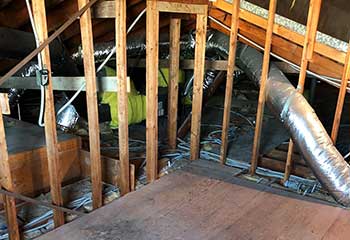 Air Duct Repair
Customer Issue: Leaky air ducts.
Our Solution: We found a tear in the ductwork which was causing cool air to escape, forcing the HVAC unit to compensate by working a lot harder to reach and maintain the desired indoor air temperature. We repaired the rip and made sure no more air could escape.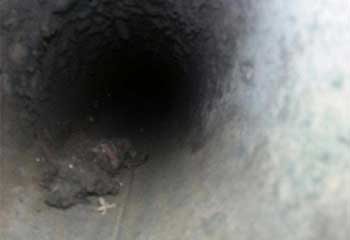 Air Duct Sanitizing
Customer Issue: Mold had grown inside the air ducts, mostly away from the registers.
Our Solution: After removing the accumulations inside the air ducts, we treated the surfaces with a safe yet powerful antifungal sanitizing agent to eliminate the mold. For long-term prevention, we set up a UV cleanser designed to destroy pores with ultraviolet light instead of chemicals.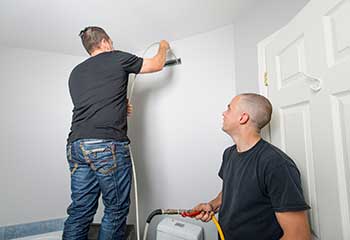 Vent Cleaning
Customer Issue: The vent was almost completely blocked.
Our Solution: The removal of the debris inside the vent was challenging because of the volume of debris, and the vent's many twists and turns. Using our professional equipment, we were able to successfully complete this job.
Taylor Barnes
- Oceanside
Air Duct Cleaning
Customer Issue: Mary wanted full air duct cleaning due to pollen allergies.
Our Solution: Their system of air ducts was quite large, so we accessed it from several points to ensure the removal of dust and pollen from every corner. To ensure perfect results, we replaced the air filter with one capable of capturing tiny particles, like pollen.